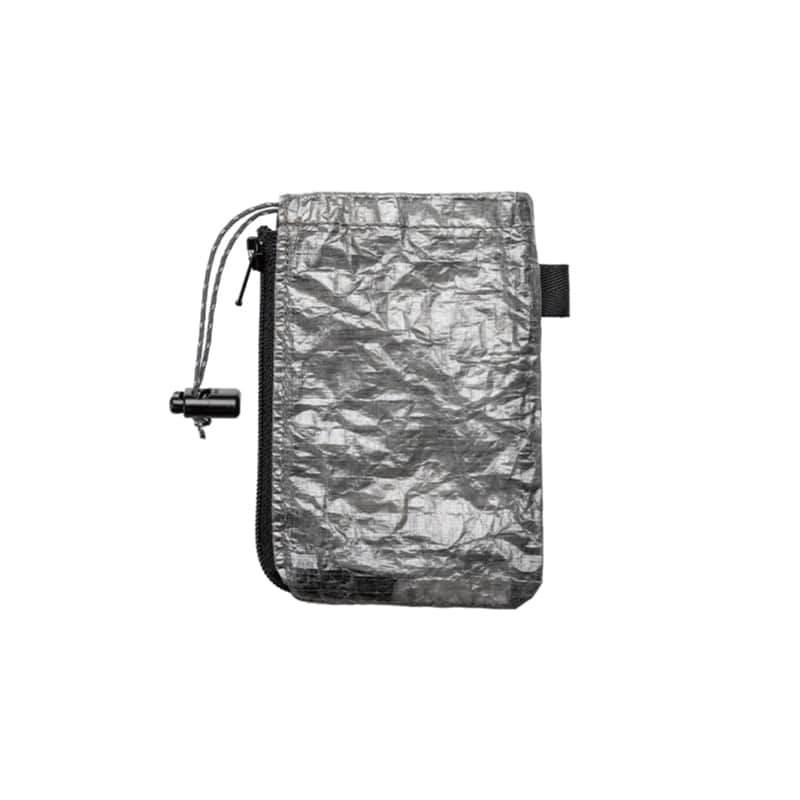 Trinity pouch /

Pocket. DCF
EBY671

Only 6g ultra-lightweight pocket pouch.
The size of the pouch, which fits in the front pocket of pants without feeling unconfotable, offers unimaginable storage capacity. It can hold bills and cards in separate compartments, and the drawcord can be loosened to check coins, making it an ideal product for minimalists.

Size:

85 x 115mm (3.31 x 4.48inch) /

Weight:

6g (0.21oz) /

Material:

DCF /

Country of origin:

JAPAN *REG.