Table

EBY696

Alu. Table Kichen System Set
Mountain Bar Counter
A good drink in the mountains and nibbles or canned food. Make hot water in a nice place and fill my belly with freeze-dried or instant food.
Various things are already on the table. Do you ever end up putting them on the ground and scattering them around, making it hard to find what you need at the critical moment?
With this table set, you can be as organized as you want. The table for cooking, cutlery, and tableware-related storage is connected. A small and light system table is created.
Sitting in front of this will surely relax you and inspire your delicious foods.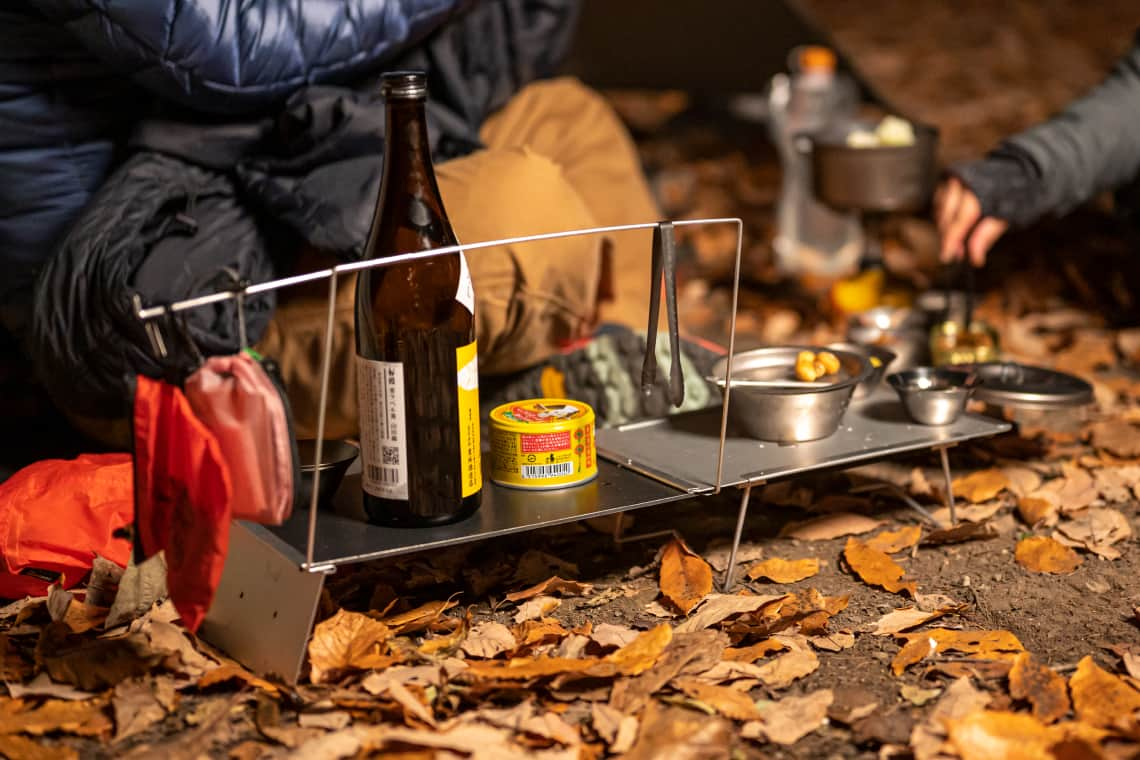 EBY532

Titanium Solid table
Attractiveness of Solid
As you know, Sake tastes are different depending on the rice that was used.
The flavor will change depending on how much you Shave the rice.
The more it is polished, the more it tastes like sophisticated rice and water…
The "Titanium Solid Table" is made entirely of titanium and pursues the beauty of a single material.
The texture satisfies you just by having it.
I want adults who has a preference about things to use.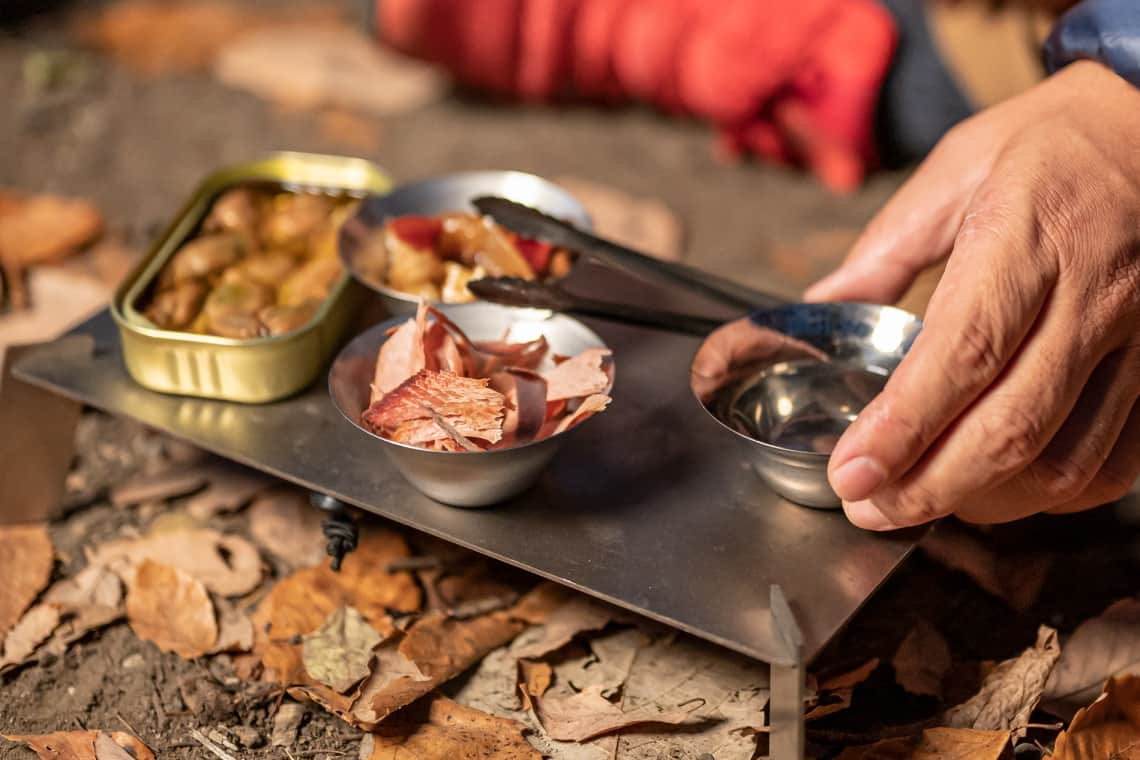 EBY530

Alu Table / light


EBY531

Alu Table / Fire
In a tent on a rainy day

Alu Table / Fire & Light

One of the best things to do on a rainy stagnant day is to have a drink in the daytime.

With a compact table, the tent can be turned into a small banquet hall. Put your favorite snack on the table.

Placement is important because of the narrow tent.

With lightweight tables, you can have fun and get drunk even on a rainy stagnant day.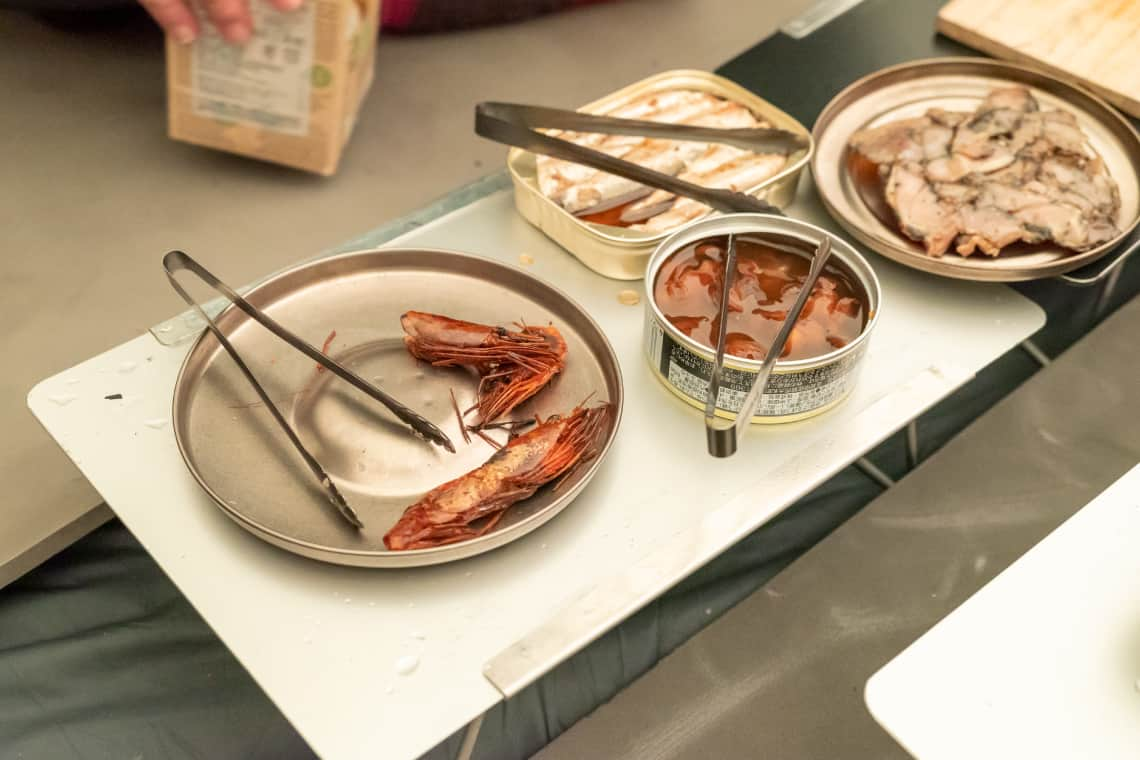 Trinity pouch

The old vending machine I found on
my way down the mountain with a parched throat only accepted coins.
it seems we cannot live solely cashless yet.
Then a small wallet is practical.
Lighten your wallet,
lighten yourself
This is a minority wallet. Only those who have abandoned vanity and desire can reach and use it.
The demand for smaller wallets is increasing in today's cashless society.
We have taken a fresh look at such a situation, and have developed for a variety of payment and carrying occasions.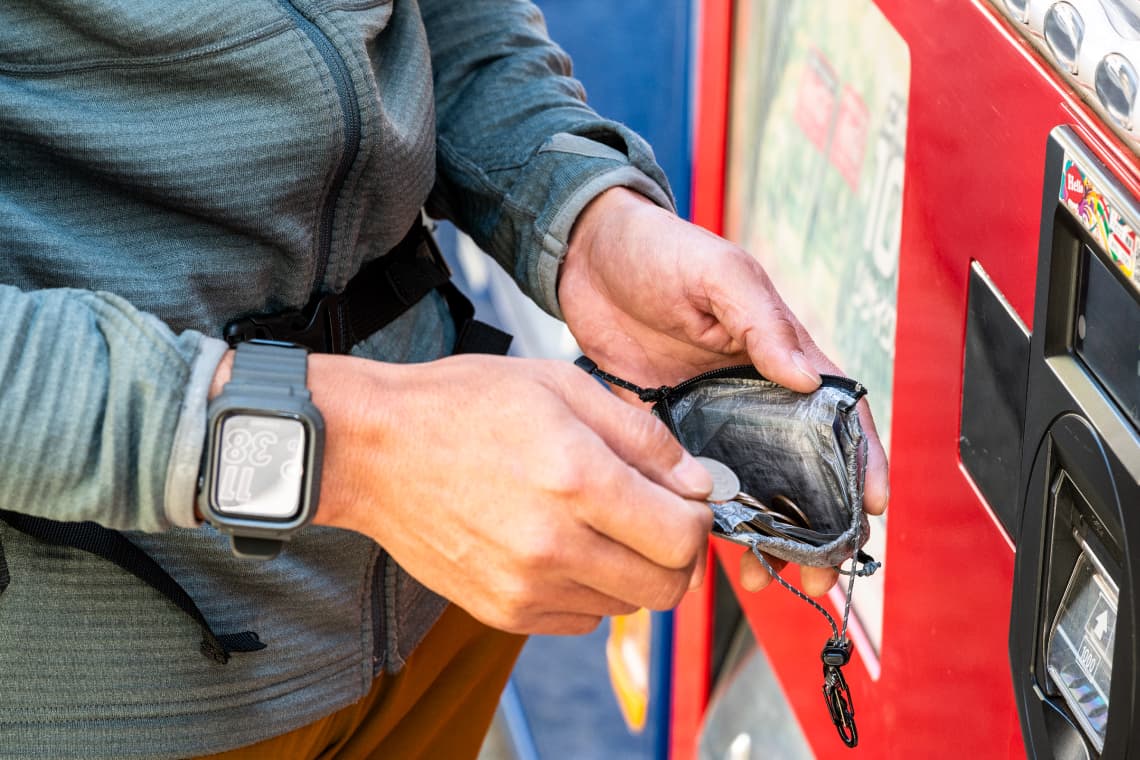 Coins are in the center compartment with a zipper.

Loosen the drawcord and
it opens with a snap.

Right-handed users can store their bills on the right side of the center compartment. The bills will be bent to make it easier to pick up coins.

It can hold around 12 or so cards, a mix of thin and thick.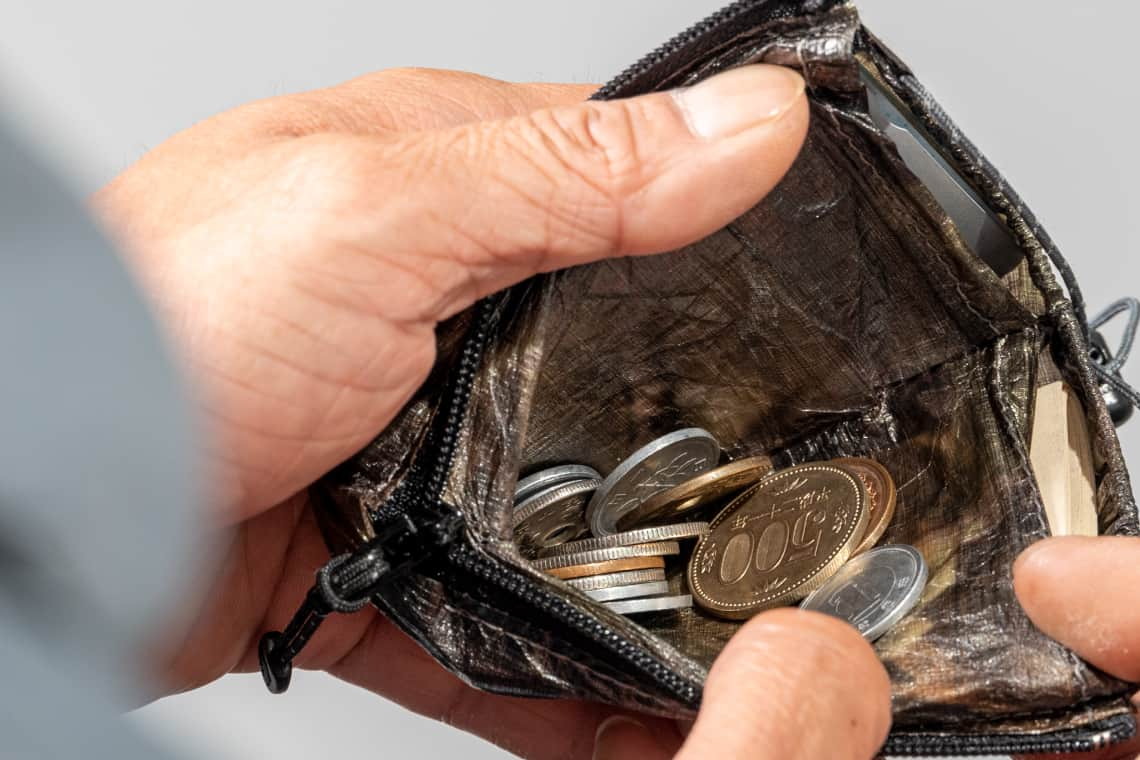 Slightly see through.
Storing your favorite stickers or a card with a design you like on the outside is a great way to indulge in self-satisfaction.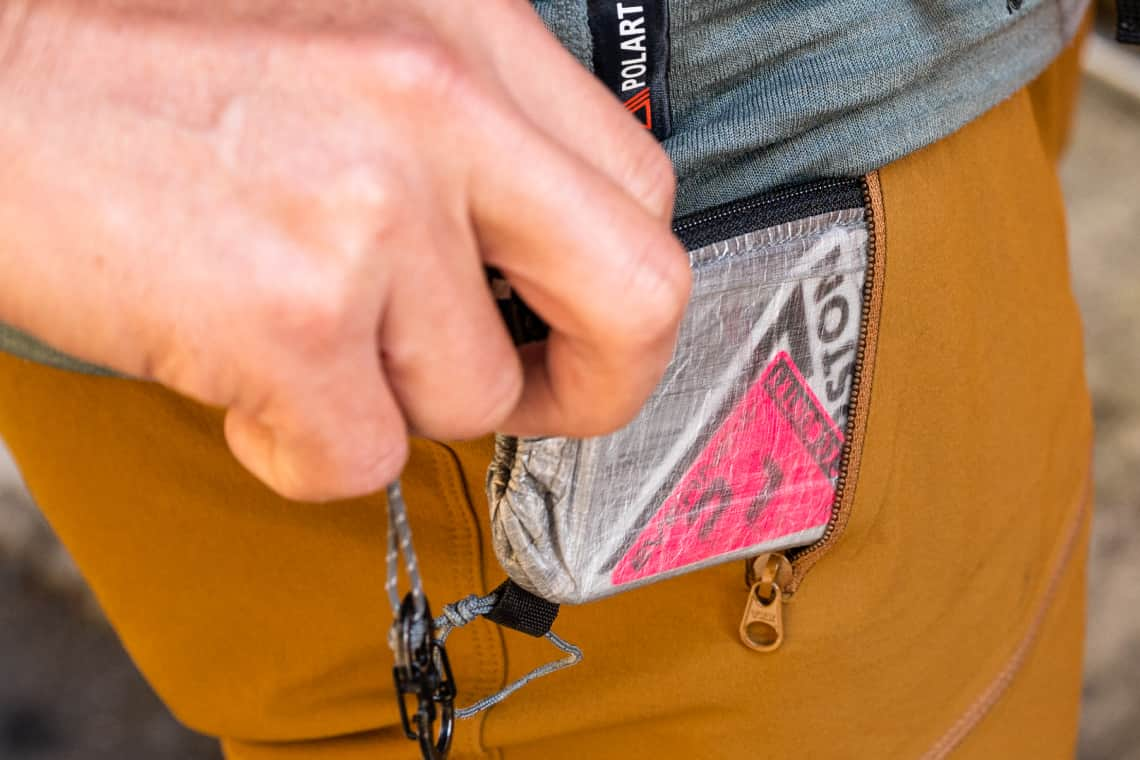 The final touches are done by yourself.
Attach strings to zipper pulls and ear tabs.
The final step We believe that customers will become more attached to their tools if they do this step themselves.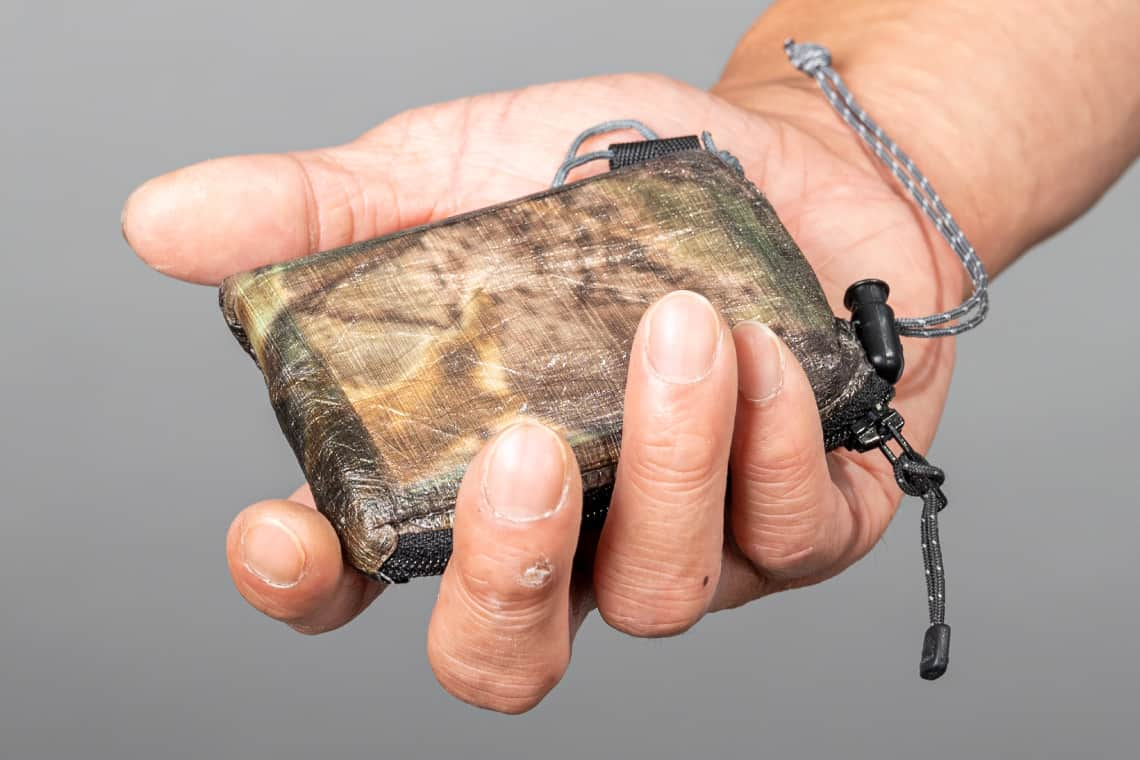 手拭

Japanese are familiar with the "Tenugui" hand towel.
Eventually returns to this.
Numerous manufacturers offer quick-drying, sweat-absorbent towels made of synthetic fibers, but "I've tried so many, but in the end, this is the one! and they keep coming back to it.
The thinness of the tenugui towel differs from other towels in that it has the absorbency of cotton, but dries quickly.
The versatility of the product as an emergency item also makes it excellent outdoor gear!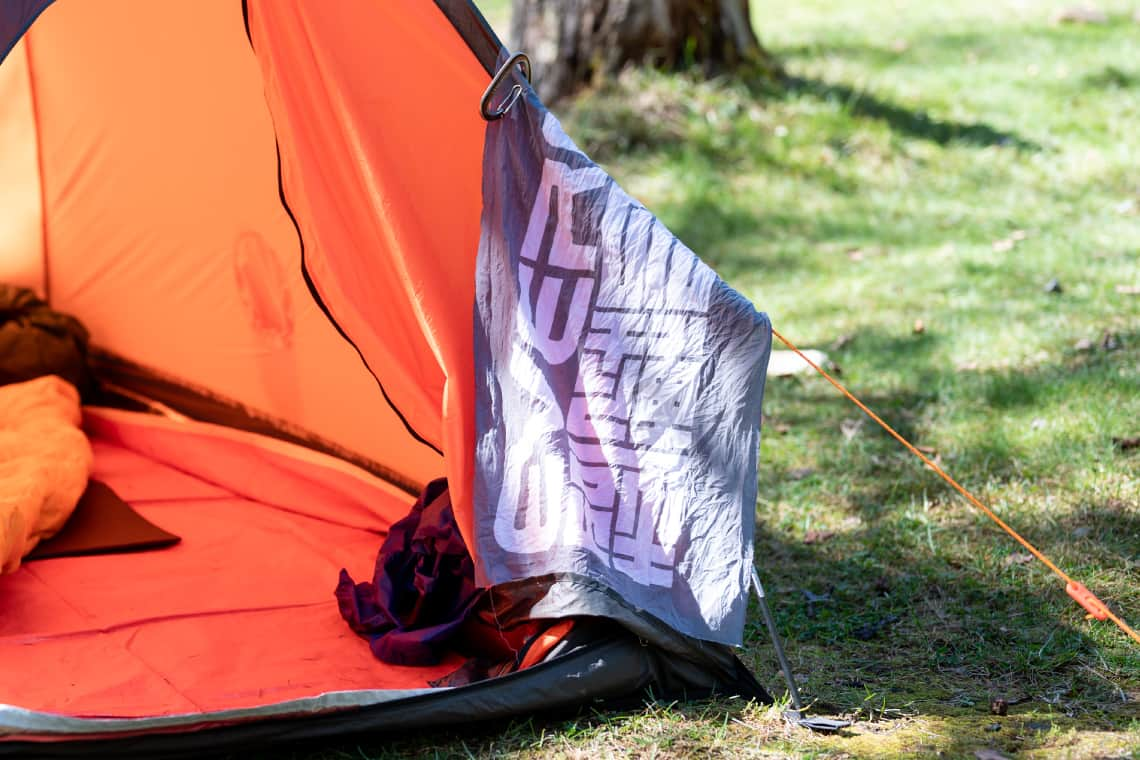 As a cushioning material
when nesting
When you walk, making a noisy rattling sound is evidence that something hard is hitting the inside of the cooker.
You want to avoid scratching a pan with a coated interior as much as possible.
In such cases, one idea is to use a hand towel to solve the problem.
Tenugui hand towels can be used for a variety of purposes, and even if you have several, they will never get in the way.