WaterCarry
WaterBag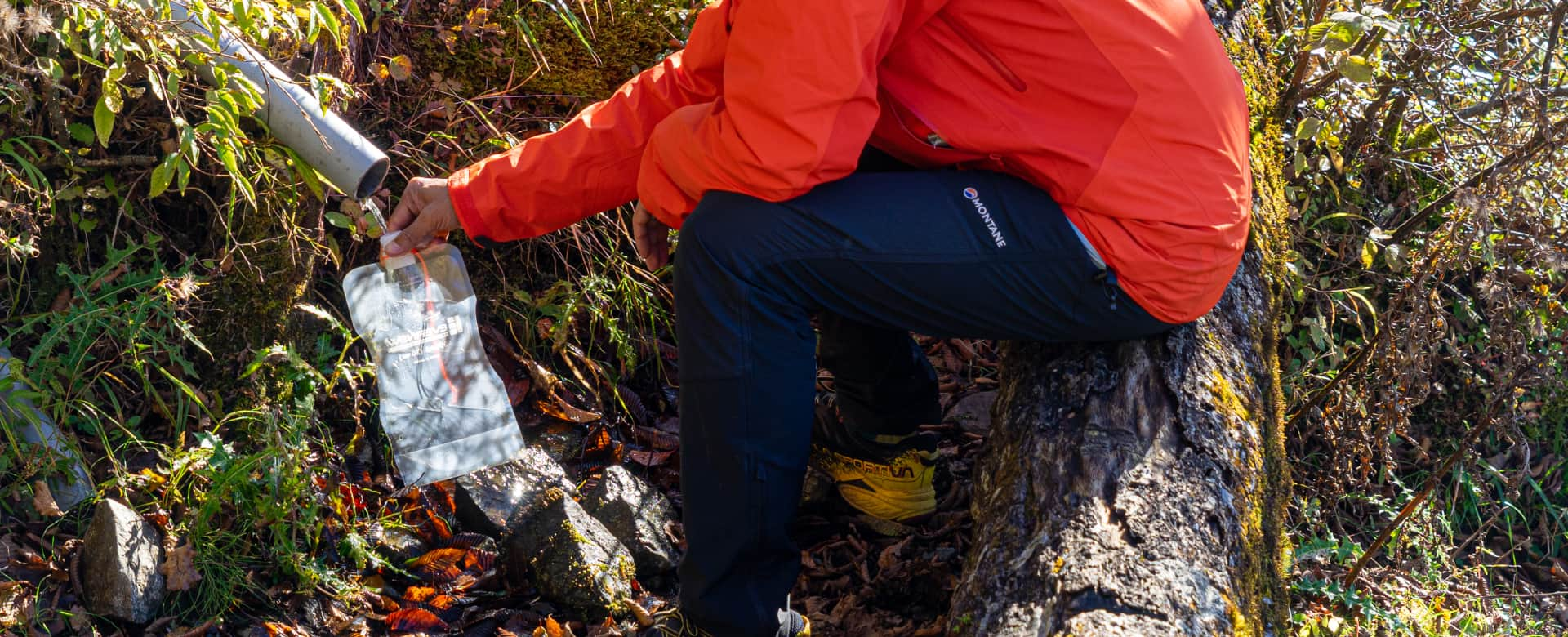 3 different sizes for anything
from a day trip to tent camping.
It's easy if you can collect water on the top of mountain, but you need to carry in most times.
However, water is the heaviest items that you carry while hiking, as you know.
Even if you make your backpack lightweight by reducing items and replacing to ultralight stuff, the weight of water still gives much pressure and sore on your shoulder.
Therefore, it is the normal for outdoor people to collect water at each point near the top of mountain or the place of your goal each day.
In the situation, EVERNEW's "Water Carry" is very useful because it is lightweight and durable.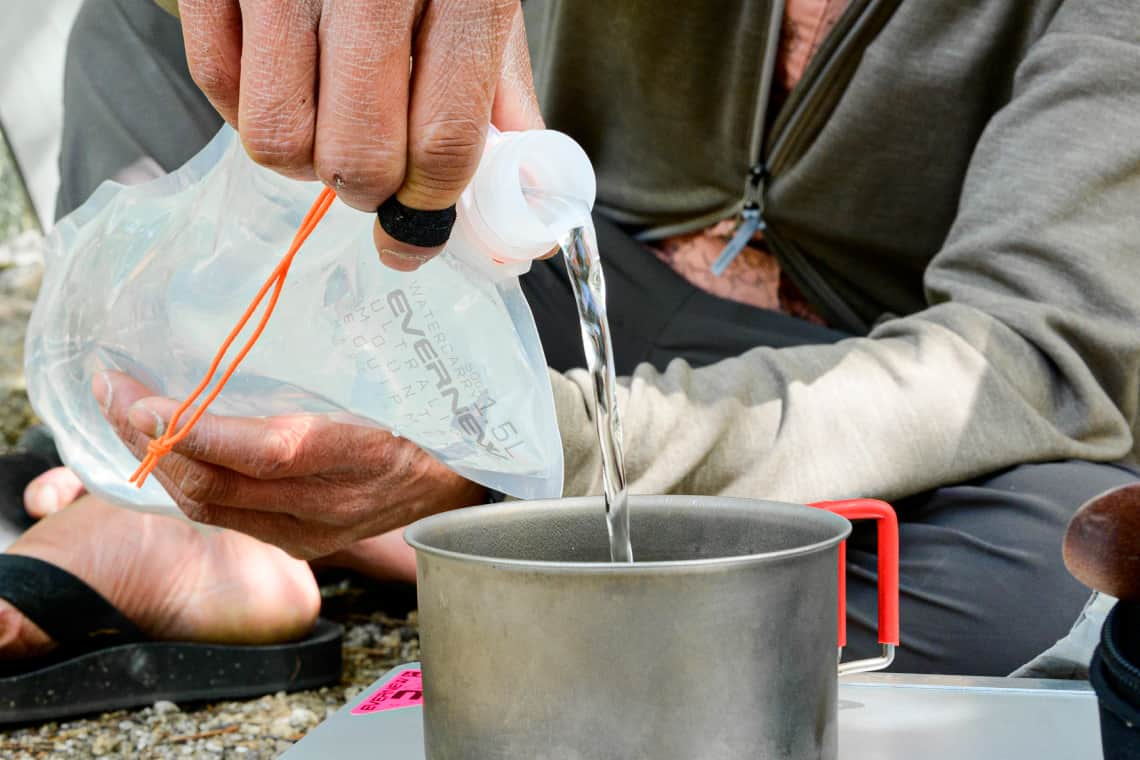 For UL hiking and fast packing,
water is always the big problem.
Anyway, it is the heaviest item in the backpack.
"Even if you make an effort to reduce 100g of weight, 100ml of water is just one sip."
It makes people eager to get a water filter because we want to collect water around us.
You can connect a normal water filter sold in the market as well so you can drink water in mountain.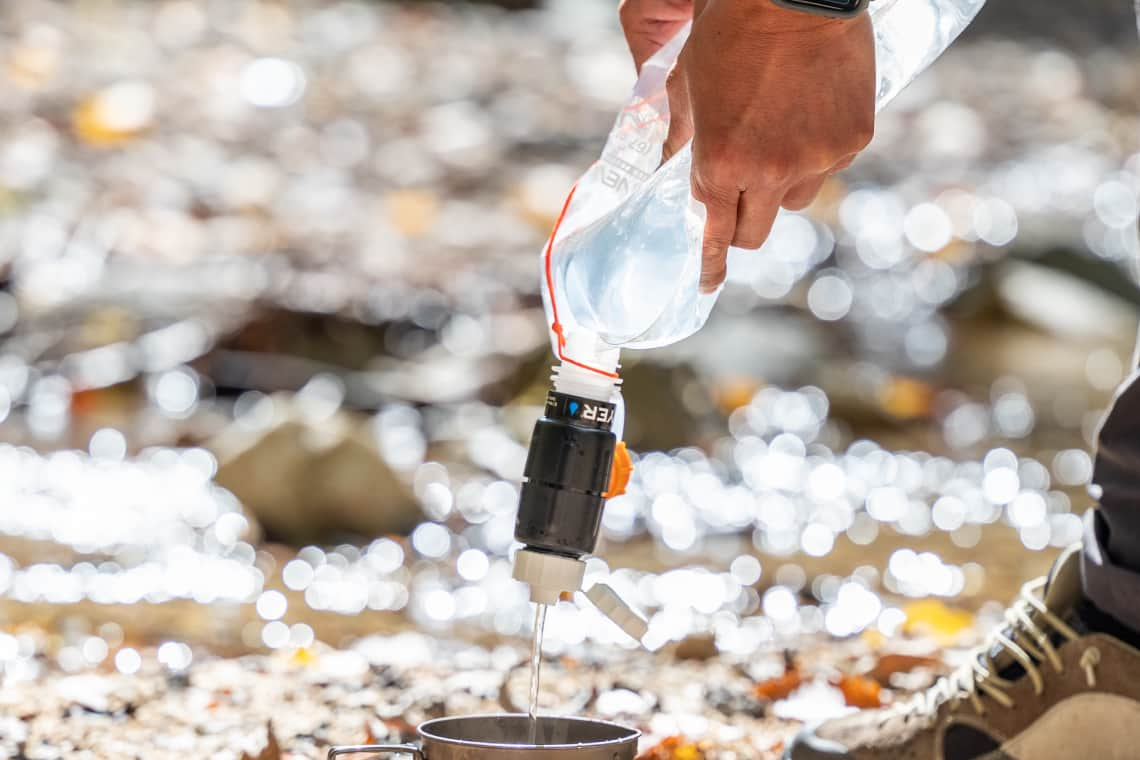 The waterbags are back!
When the decision was made to discontinue the product three years ago, I was the one who was sadder than anyone else. I was also the one who appealed for its revival more strongly than anyone else.
When climbing a stream or fishing in a mountain stream, the first thing to do when you arrive at the campsite is to fetch water from the stream to make drinking water, which is a customary ritual.
How long would it take you to get water from a water carrier with a tiny mouth at a time like that!
This type is the easiest to use, as it opens quickly and can be taken in all at once through a large mouth.
This type is easy to use, even at the water point along the way up the mountain!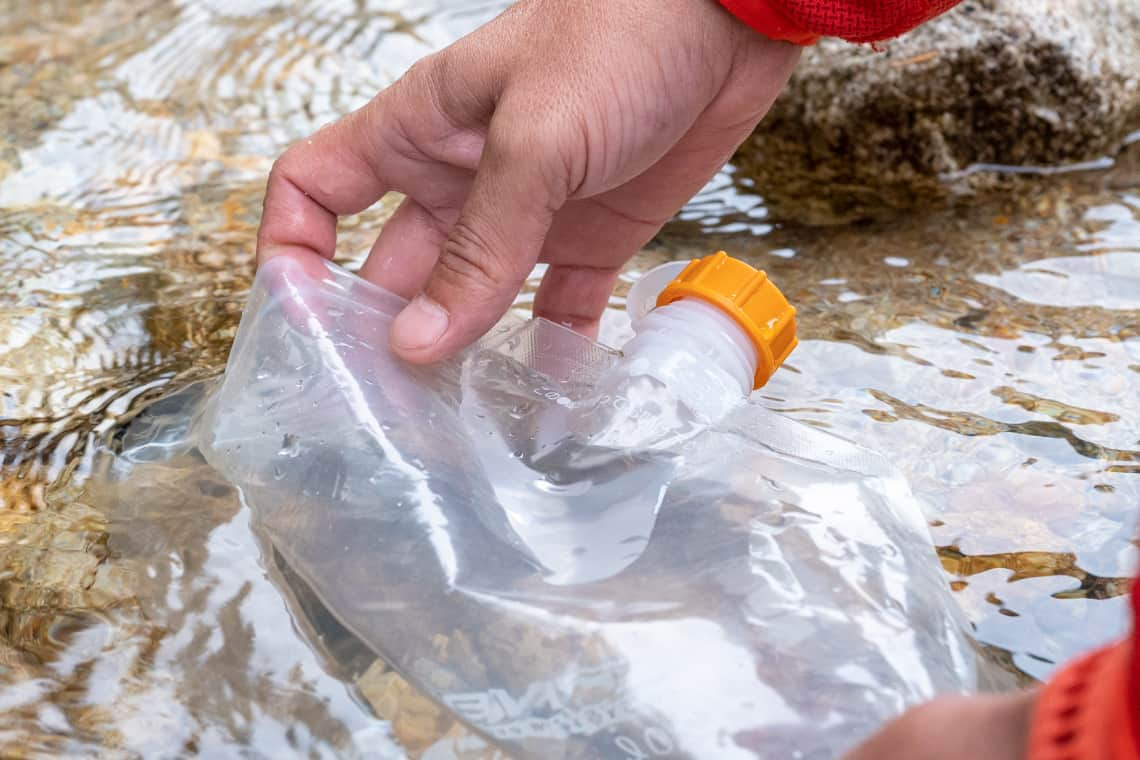 Bottle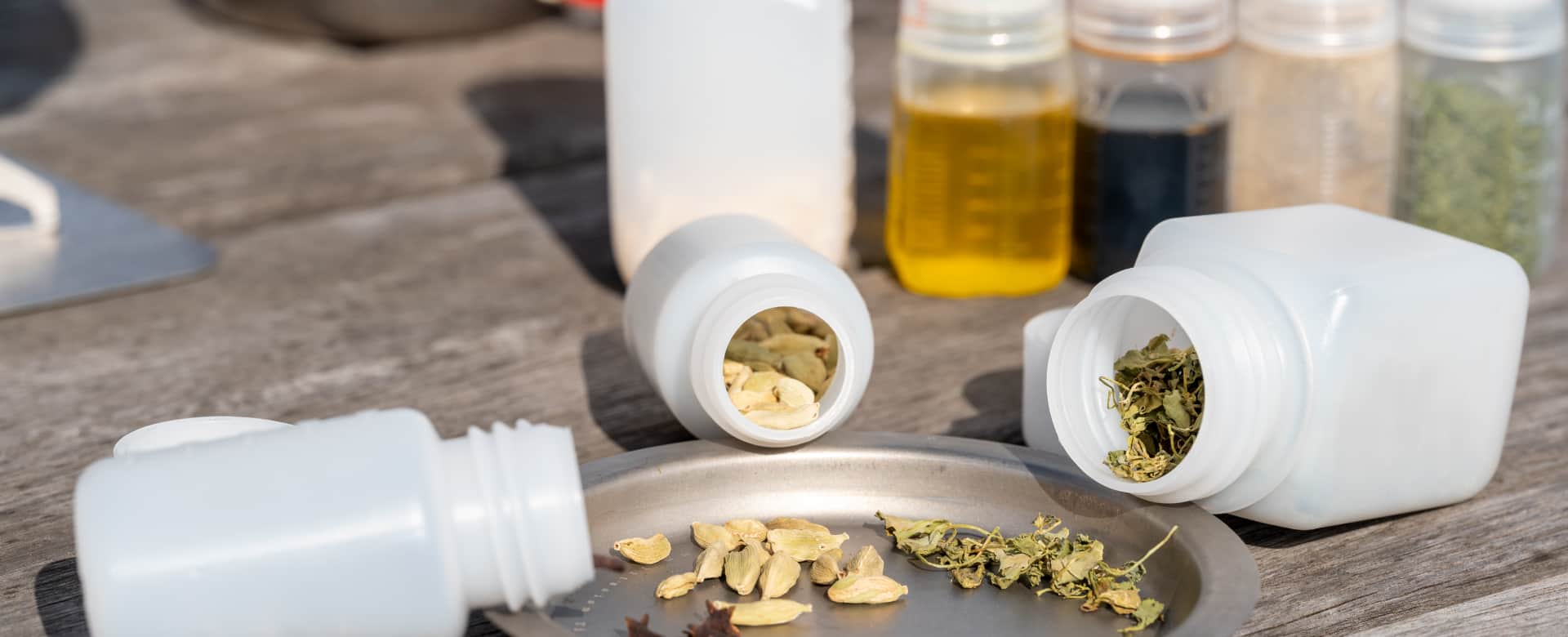 As a spice and liquid seasoning container
Wide-mouth polyethylene bottles have a large opening and a tight seal, making them perfect for whole spice containers.
ALC bottles are easy to pour and measure, so they can be used for oils and liquid seasonings.
15ml is the same as a tablespoon.
ALC.Bottle w / Cup

Lightweight, portable,
and a good match for " BLUENOTE⁺stove"

This bottle is recommended for carrying with the" BLUENOTE⁺stove".
The graduated cap measures exactly 15 ml, so no liquid is wasted.

Moreover, a 30 ml bottle can be stored in the 400-size cup and a 60 ml bottle in the Ti 570FD Cup, so the entire heating set, including the stove and windshield, fits inside the cup.

It is not designed for long-term storage. If you will not use the fuel for a long period of time, return the fuel to the bottle it was purchased in.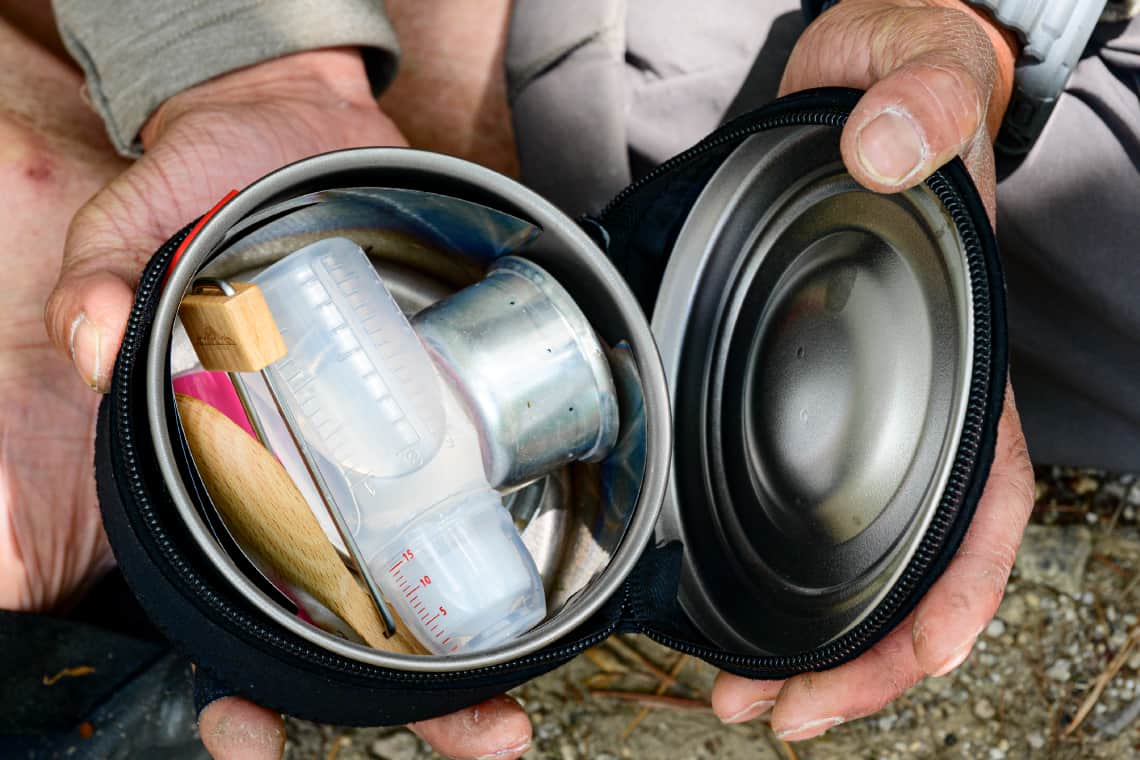 WIDE MOUTH STORAGE BOTTLE

Long-term storage

These bottles are made of the same material used for the over the counte sale of fuel alcohol, so they can be stored for long periods of time.